INDEPENDENT HIGH LEVEL ALARM
We executed a number of projects for multinational oil & gas company as part of a global compliance initiative to protect the environment and improve safety in fuel distribution terminals. These projects involved the engineering, supply, installation, testing and commissioning of a SIL rated safety system for high level alarm annunciation of fuel storage tanks. Each system included an annunciator control panel (consisting of a safety PLC, safety annunciator, safety relays, safety rated power supply modules, IS isolators, surge arrestors and bypass switches), field cabling works, beacons and sounders. Our scope of works also included the calibration and validation of radar tank gauges.
NETWORK INFRASTRUCTURE
CANS was awarded the IT subcontract for a fuel terminal in Malaysia. The scope of work executed by CANS includes the supply and installation of computer network cables, telephone cables, earthing system, server room construction complete with raised floor, electrical distribution system and UPS system.
SECURITY SYSTEMS
We are one of the largest provider of security systems for fuel terminals and oil & gas refineries in Malaysia. The security systems provided by CANS comprise of industrial grade CCTV systems used to monitor perimeter security and plant operations. Each CCTV camera is linked through a fibre optic backbone to a central CCTV server (dual redundant configuration) where video images can be stored and viewed. The CCTV cameras consist of fixed, PTZ speed dome and explosion proof cameras. CANS also supplies access management solutions for these facilities, which incorporate biometric and card access control for personnel and vehicles. Robust high speed wireless communication links are used in areas where it is not feasible to run cables.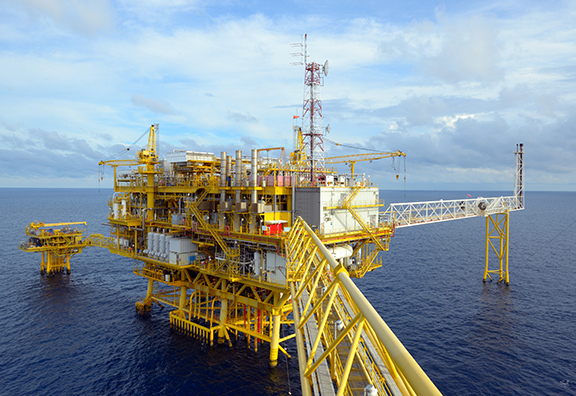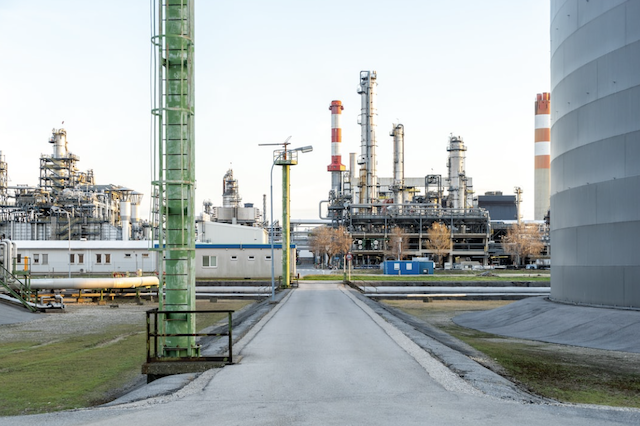 REFINERY TANKAGE TERMINAL AUTOMATION
Efficient operations is crucial in allowing refineries to be profitable. Therefore when it came to implementing a terminal automation system for an edible oil bulk storage terminal, CANS was appointed to provide all system works including radar tank gauges, tank temperature transmitters, PLC for valve and pump control, electrical power distribution monitoring, energy monitoring, FDT/DTM asset maintenance management system, CCTV system, SCADA system and the backbone communication network. A combination of communication protocols were used to interface with field devices such as Profibus PA, Profibus DP, Ethernet/IP, Modbus, etc. The system provided by CANS also interfaced with a higher layer terminal automation software provided by a third party. CANS was responsible for the design, engineering, supply, installation, testing and commissioning of all works.
TANK GAUGING SYSTEM
We were selected to design, engineer, supply, install, test and commission a tank gauging system for a palm oil mill. The system consisted of radar tank gauges, multipoint temperature transmitters, a communication gateway and a SCADA workstation. The system also interfaced with existing mass flow meters through Modbus communications, such that offloaded quantities could be reconciled against tank gauging and weighbridge values. Strapping tables and temperature correction tables were also implemented via third party software.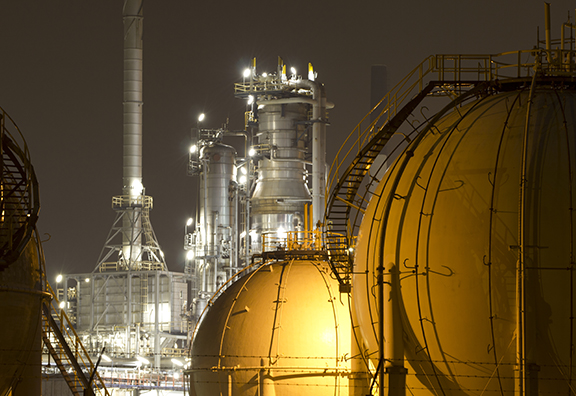 PROCESS CONTROL
We implemented a process control system for a plant which manufactures speciality fats. Several lines were equipped with a PLC system having dual redundant processors. The PLCs were used to perform closed loop control, batch processing and recipe management. Information was transmitted from the PLC to a SCADA workstation allowing for plant visualisation, trending, alarm/event management and reporting functions.
FLOW METERING
We were selected to provide design input for a diesel tank truck loading terminal consisting of three loading bays. The consultancy works covered the flow metering skid, tank gauging system, tank water bottom detection system, CCTV system, loading computers, PLC (dual redundant CPU), emergency shutdown system and SCADA system.
OIL BATCHING SYSTEM
Our customer is a well-known manufacturer of transformers in Malaysia. CANS was awarded a contract through competitive bidding to supply an automated transformer oil storage and filling system. As transformer oil is a costly commodity, the customer required a method to deliver the correct quantity of oil into each transformer in an accurate and predictable manner. The system provided by CANS was equipped with a Distributed Control System, instruments, a low voltage switchboard and automated valves. The solution helps the plant operate in an automated manner thereby reducing spillage, wastage and pilferage. The scope of works also included the supply and installation of five tanks, all mechanical piping and structural works.
LOW VOLTAGE SWITCHBOARD (415VAC)
We were awarded a brownfield project to replace existing low voltage (415VAC) switchboards at two substations in an oil & gas terminal, including starter panels consisting of DOL starters, soft starters and variable speed drives. The replacement exercise was a complicated endeavour as the terminal was an operating terminal and could not be de-energised for more than 12 hours. The scope of work involved the design, engineering, fabrication, supply, installation, testing and commissioning of the new switchboards. It also involved the decommissioning and dismantling of the existing switchboards. Due to the age of the existing switchboards and the lack of drawings, our engineers tirelessly traced circuits and produced the necessary drawings for the new switchboards. At the same time, since the field cables were to remain and could not be jointed, the cubicles of the new switchboards had to correspond with the footprint of the existing switchboards. Space constraints within the substation also meant that the new switchboards had to be brought into the substation in modules and assembled at site. CANS managed to complete the replacement of both switchboards within the permitted timeframe and to the complete satisfaction of the customer, without any impact to the terminal operations.
CENTRALISED ELECTRICITY MONITORING
CANS was awarded a contract to design, engineer, program, test and commission an electricity distribution monitoring system for a healthcare facility. The system acquired data from electrical devices such as relays, transformers, switchgears, power meters, power quality meters, etc. to monitor the performance of the electrical network. It consisted of PLCs, gateway devices and a central SCADA workstation which provided control and monitoring functions to operations and maintenance personnel.
SUBSTATION MONITORING
We were selected to implement a substation monitoring system for several 33kV and 132kV substations which supplied power to an oil refinery. The substation monitoring system consisted of dual redundant PLCs, SCADA workstations, SCADA servers, networking systems and I/O cabling. Each substation was equipped with a SCADA workstation which was connected to a centralised SCADA server. Data that was monitored include status and readings from relays, transformers, switchgears, power meters, power quality meter, etc.
EMBEDDED SYSTEM
Oil insulated underground high tension power cables are common in certain parts of the world. However there are instances where the oil can leak, causing catastrophic failure of the cables resulting in power outages. We were contracted to design and build a custom embedded board which was installed in cable pits to measure oil pressure in cables via strain gauges. This board, which is capable of various methods of wireless and wired communication, was interfaced to a control centre to continuously monitor the oil pressure in cables. Any anomalies could be easily identified and measures would be taken to repair the cable in a managed manner, thereby reducing unplanned outages and maintenance works.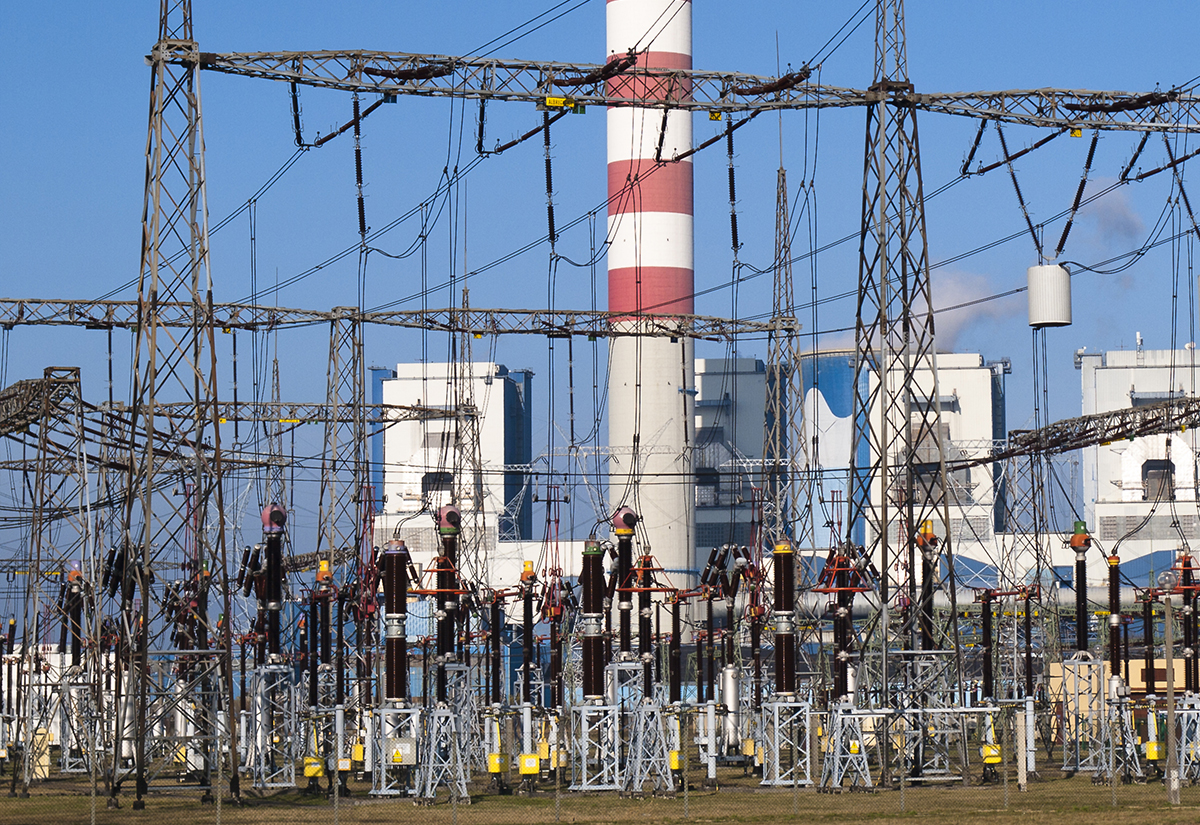 PLANT MONITORING AND CONTROL
CANS was selected as the main automation contractor to implement a BMS/SCADA system to control and monitor various services within a semiconductor plant. The scope of works involved the design, detailed engineering, supply, programming, installation, cabling works, testing, commissioning and project management of the entire contract. The system consisted of dual redundant SCADA servers, three client workstations, one alarm management workstation, three HMI panel computers and twenty three local control panels equipped with PLCs. The project involved monitoring about 2500 I/O's distributed throughout the plant. More than 800 instruments were supplied and installed by CANS. These instruments measured flow, pressure, differential pressure, temperature, vibration, water level, dew point, pH, water hardness, Chlorine, etc. There were multiple high level interfaces with existing instruments and 3rd party systems such as transformers, compressors, chillers, air handing units, air-dryers, various existing PLCs, VSDs, power meters, etc. Planning was crucial as the work had to be carried out in a running plant. Efficient coordination and project management was key to the successful roleout of this project.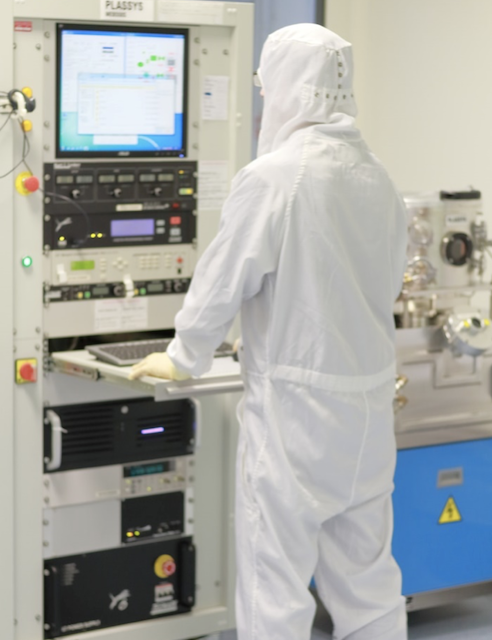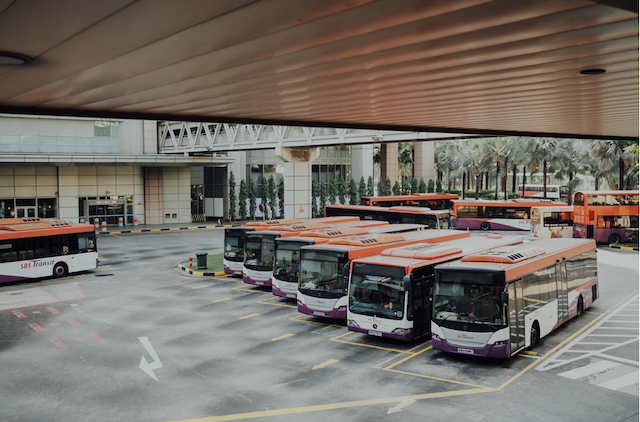 SCADA SYSTEM
We provided the complete scope of design, detailed engineering, supply, programming, installation, testing and commissioning of an integrated SCADA system, encompassing 8 stations, for Malaysia's first Bus Rapid Transit (BRT) system. Each station was provided with a local control panel, equipped with a dual redundant PLC system and a local HMI station. The panels were networked via a fibre optic communication system to a control centre with dual redundant SCADA servers, two operator workstations and one projected display. The physical I/O points that were controlled and monitored include building services such as lifts, escalators, fire management, lighting, power supply & distribution, access control and others. The project also involved multiple interfaces to third party systems such fleet tracking, public announcement, CCTV, power monitoring, network switches and wireless gateways utilising SNMP, XML, Modbus and custom written APIs. All data was made available at the control centre for visualisation, alarm management and reporting.
DESIGN CONSULTANCY
Automobile manufacturers utilise in-vehicle CAN networks that allow various network nodes to communicate with one another and to provide information to ECUs. We provided design consultancy and undertook firmware programming to support vehicle manufacturers in developing suitable protocols and software test methodologies to implement CAN networks within automobiles.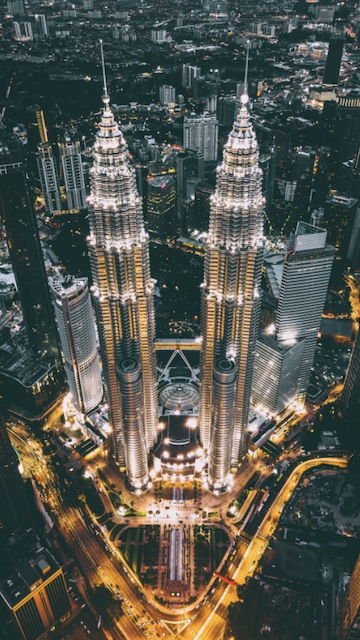 Building & Infrastructure
INTELLIGENT BUILDING MANAGEMENT
CANS has been involved in various projects which include the design, detailed engineering, supply, programming, installation, testing and commissioning of control systems within commercial and industrial buildings. The control systems comprise of DDC, communication networks and head-end visualisation systems. The systems mainly regulate the HVAC services (AHU, FCU, fans, chillers) and electricity power consumption (lighting, substations, gensets, distribution boxes). Various other services such as pumps, water reticulation and building access control are also interfaced to the systems we provide.
EMBEDDED SYSTEM
We were approached by a prominent supplier of lift monitoring systems to undertake the design and development of an application specific embedded board. This effort resulted in an eight layer embedded board equipped with a microprocessor, serial ports, dual Ethernet ports, PCI bus, PMC bus, modem and I/O points. The works included hardware design, component selection & placement, board layout, PCB routing, firmware coding and porting of embedded Linux O/S.
ENERGY MONITORING AND CONTROL
CANS was selected to design, develop and manufacture a custom embedded board and corresponding software to measure energy consumption within the premises of a state owned telecommunications company. The solution which CANS deployed included web based technology which allowed maintenance personnel to remotely connect into the system and examine data from anywhere in the world. The data was used to formulate energy optimisation policies within the company.
CHILLED WATER METERING
As buildings become more intelligent, building managers are able to add further value to their operations. We were appointed by several office building operators to design, engineer, supply, install, program, test, commission and maintain a chilled water metering system. Chilled water is used to provide centralised air conditioning to office units. The purpose of the system was to accurately measure the amount of heat energy exchanged by the FCU within each office unit. This ensures that the building operators are able to accurately bill tenants for the consumed energy. The chilled water metering system consists of heat meters, communication gateways and a centralised server to perform calculations.
CHILLER CONTROL AND MONITORING
Our customer, a large shopping mall, was faced with increasingly high electricity bills and was looking for a way to improve the efficiency of their air conditioning system. Their HVAC system was ageing and the closed loop controls were no longer performing at their optimal capability. In collaboration with an energy consultant, we implemented a chiller control system to improve the efficiency of the chiller plants through the implementation of custom algorithms. The solution consisted of instrumentation, a PLC system, a human machine interface and a reporting system.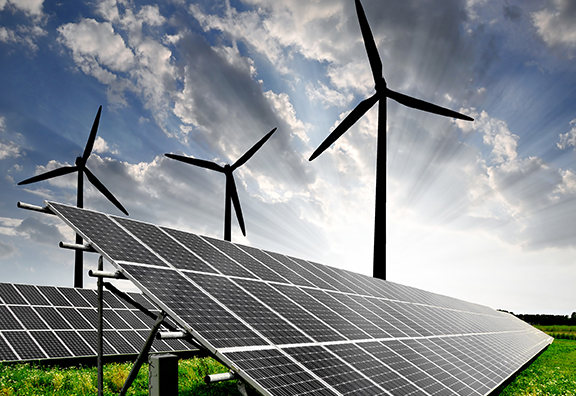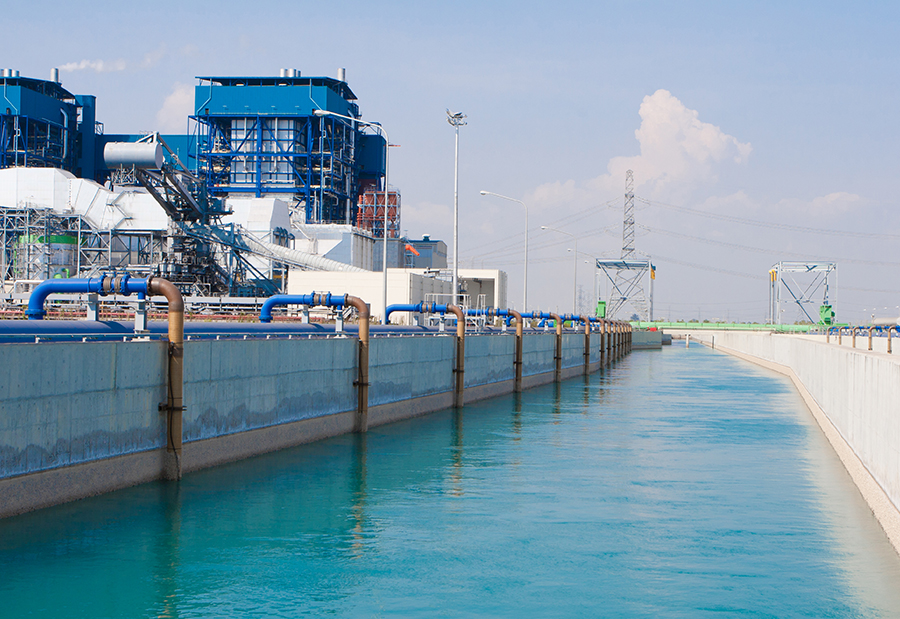 Water & Waste Water Treatment
SCADA AND TELEMETRY SYSTEM
Two water treatment plants within close proximity to each other were implemented with our system. The scope of works involved detailed engineering, supply, programming, testing and commissioning of a remote monitoring & control system for the entire water treatment process and intake stations. The system consisted of more than thirty local control panels, SCADA visualisation workstations, MIMIC panels, PLCs and RTUs. There were also more than twenty reservoirs which were linked via a line-of-sight digital radio communication system back to the control room.
INSTRUMENTATION, CONTROL AND AUTOMATION SYSTEM
CANS supplied the instrumentation and control system in a waste water treatment plant for a multinational company manufacturing glass wool in the southern state of Johor, Malaysia. The scope of work comprised of a complete solution including detail engineering & design, delivery, installation, connection, testing and commissioning. The system comprised of PLC control panels, low voltage switchboards, operator screens (OP/HMI), remote I/O, variable speed drives, soft starters, motor circuits, valves and various instruments. We were also responsible for the supply and installation of all field cables, junction boxes, cable support structures, earthing and emergency stop stations.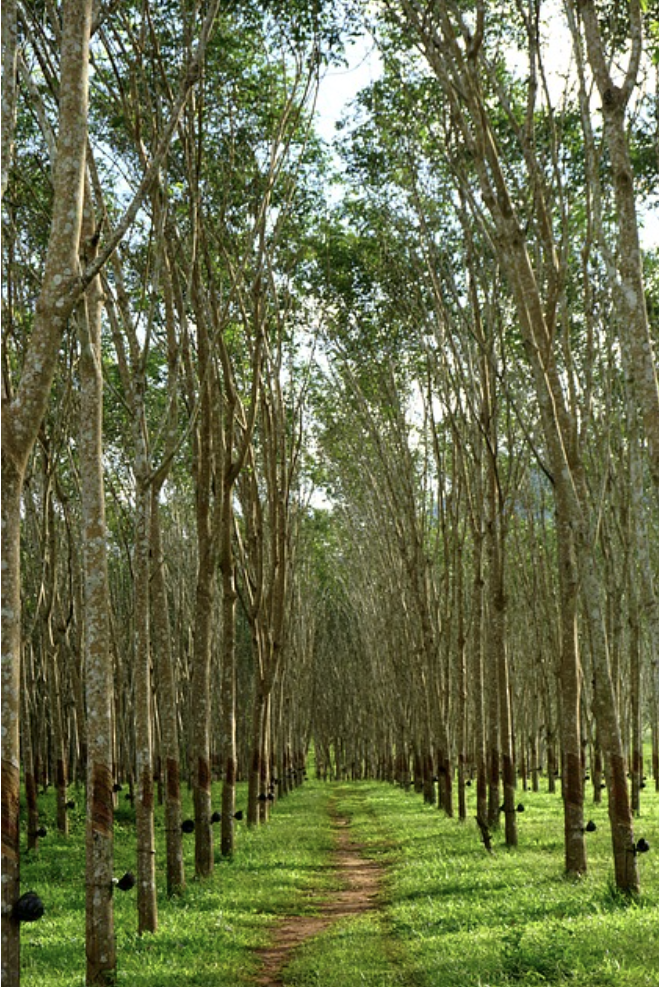 PLANTATION MANAGEMENT
We were contracted to design and build a CANbus/ZigBee gateway which was used to transmit soil data to an expert system. The system was used to analyse the mineral and moisture content of plantation soil such that the correct nutrients and fertilisers can be added to the soil to improve crop yield. The gateway interfaced with a sensor module through CANbus and subsequently transmitted the information via ZigBee to an expert system.
vide.
TELEMETRY SYSTEM
Aids to navigation play a vital role in ensuring the safety of marine navigation. CANS was selected to design, engineer, supply, install, test, commission and maintain a SCADA system to monitor lighthouses and light beacons scattered around the waters of Malaysia. The relative geographical inaccessibility and the fact that most of these aids to navigation are unmanned, required a robust and secure system to be deployed. The system consisted of RTUs which communicated to a central SCADA control centre. Report by exception and unsolicited reporting was supported. The points that were monitored include navigation light status, drive status, intrusion status and solar power system status. A variety of methods were used to transmit the data back to the control centre such as GSM, satellite, digital radio links and PSTN.
DIGITAL TRANSFORMATION BLUEPRINT FOR A SMART DIGITAL GREEN PORT
One of the largest LNG ports in the world had undertaken several studies recently to chart the course towards becoming both smart and green. The idea behind this was to introduce technology into its green agenda, such that digitalisation not only contributes towards operational excellence, but also aids the port in its journey towards becoming a green port. CANS won a competitive bid to provide technology consulting services and to produce a digital transformation blueprint for the port. Various facets were examined such as cloud computing, cybersecurity, digitisation, internet-of-things (IoT), system integration, simulation, additive manufacturing, augmented reality, automation, artificial intelligence, autonomous robots and big data. A digital transformation blueprint which addressed global shifts, policy frameworks, main challenges, strategic propellers, technology maturity assessments, key recommendations, anchor projects, quick wins, catalysts, project timelines, procurement models and performance benchmarking was produced as an output of the consulting study.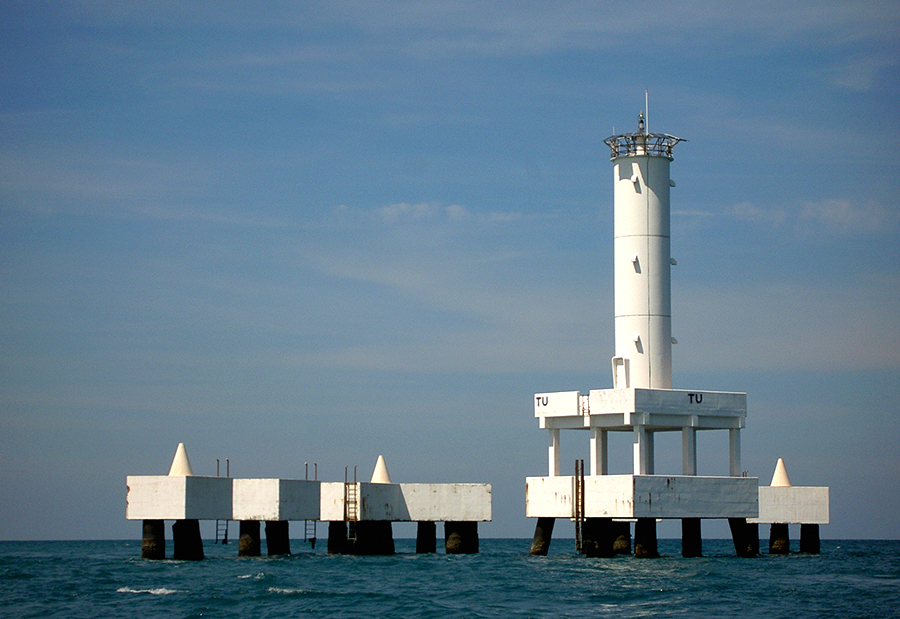 FUEL MANAGEMENT
Our customer, who is a large quarry operator, selected CANS to implement a fuel management system across their larger quarry sites. The system consisted of an electronic fuel dispensing system which metered the exact amount of diesel delivered to a truck. It was also equipped with an i-button reader and a keypad input device, such that the person performing the refuelling operation could be identified and logged. The data is captured and communicated to a data analytics software which provides site managers with useful information such as quantity of fuel used for a particular heavy vehicle, frequency of refuelling and cost of fuel attributable to a certain vehicle. This system is also capable of reconciling delivered fuel against stock levels in the tank such that wastage can be managed and pilferage can be identified.